America's Mover has one simple mission and it is to give every client a stress free move to your new home or to a storage. Our professional movers at America's Mover offer full packing, transport and secure your belongings until needed. Whether you are moving across town or long distance, we ensure you that your belongings are handled and stored with the utmost care.
Stress Free Moving and Storage
Nobody likes the hassle and stress that comes along with a move, which is why having a reliable and professional moving and storage service can be such an invaluable asset. Stress-free moves are possible when you enlist an experienced team of professionals to help you navigate the daunting task at hand – from packing your items correctly, ensuring their safe transport in transit, helping to unpack them efficiently at your new destination and finally deploying secure storage solutions for storing excess belongings. With this blog post we want to explain some of the benefits of having access to quality services for moving and storing all manner of possessions in between homes or places of business. So if you're getting ready for a big move anytime soon stay tuned! We hope our advice will help make your transition from one home into another as seamless as possible.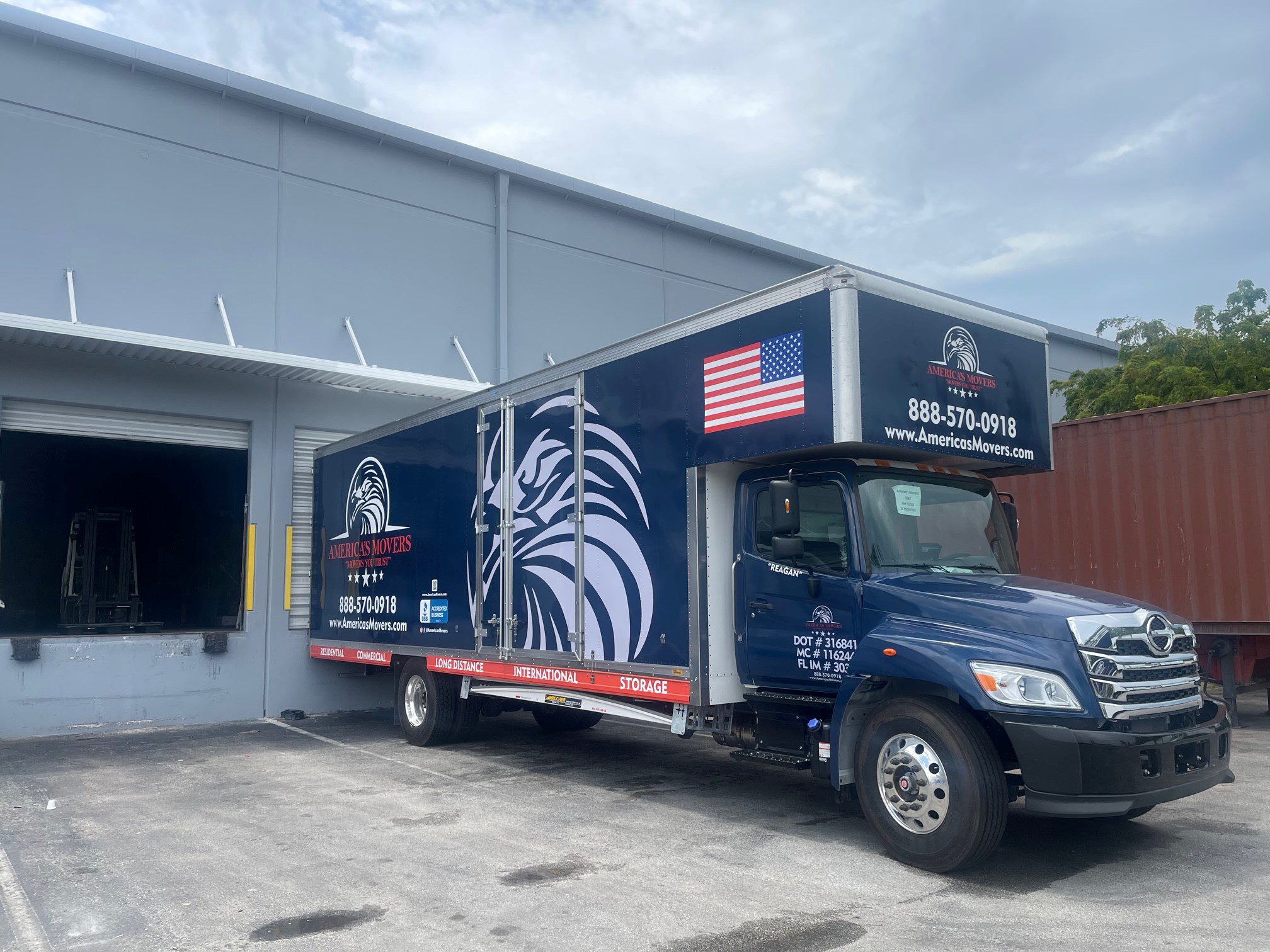 More About Storage Services
Our storage facilities are cleaned and temperature controlled. We offer short-term and long term storage; the quote is based on the unit size to best fit your needs and how long you will use our storage services.
Americas Movers
1. Professional packing and transport services
2. Secure storage solutions
3. Unpacking assistance
4. Quality customer service
5. Experienced movers and packers
6. Flexible schedules . Easy scheduling options
8. Access to a variety of moving supplies and equipment
9. On-time pick up, delivery, and storage services
10 Protective packing materials for fragile itemsWhen it comes to storage services, having a reliable and professional company to work with is essential. Not only will they have the expertise necessary to handle your belongings with care and caution, but they will also be able to provide secure storage solutions for any excess items you may need stored. Storage services provide convenience and peace of mind that your possessions areMoving and storage services are essential to making any move a successful one. With the help of a qualified moving and storage provider, individuals can rest assured that their possessions will be taken care of during every stage of the move. Quality storage services provide secure, weather-resistant solutions for storing excess belongings, offering peace of mind that their items are safely