AMERICA'S MOVERS MISSION
Providing Customers with a stress-free move and a great experience is what America's Movers exemplifies. Our key to success is to always radiate commitment, trust, and the reliability that a customer needs in order to fulfill their request.
THE MAN BEHIND THE MOVE
With 15 years of experience, Jordan the owner of America's Movers has ran and operated successful moving and storage companies. During the years, Jordan managed to created and implemented processes that improved operations from hiring, dispatch, sales, and most important customer service to ultimately provide service above our customer's expectations. Jordan built his brands in serval markets in the southeast United States and quickly became a leader in the moving industry. Also earning Better Business Bureau years in a row.
 Over the 15 years of operational and leadership experience in the morning industry, Jordan has hired and personally trained thousands of employees. Teach them the fundamentals and processes to transition to be leaders in their roles and be successful advocates of "a stress-free move".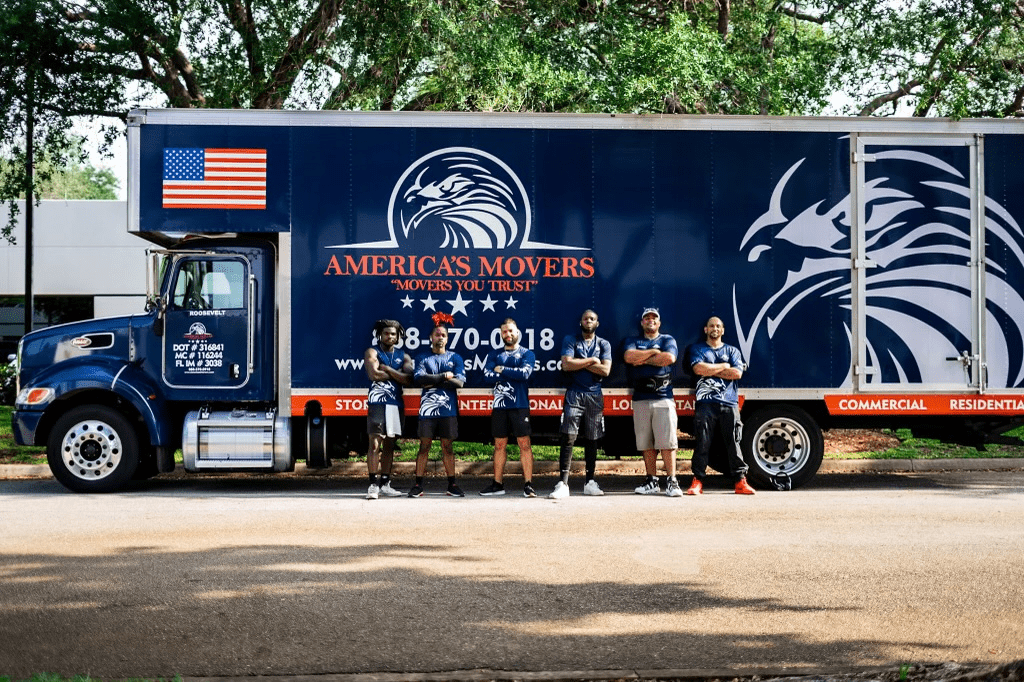 BEFORE & AFTER THE MOVE
America's Movers Moving Company makes waves even before the job begins. Our software allows us to quote exact move prices over the phone or Internet. We base our estimate on the items that you need to have moved instead of guessing the number of hours it'll take to get the job done. This way we aren't rushing, and you aren't overpaying in the end.
Once you decide that we are the ones for you, our staff immediately sends out a confirmation so that you can verify the conditions of the move. We'll call you in the days before the move to discuss any changes and then we'll call again after the last box has been safely delivered to your new home.
WHY CHOOSE AMERICA'S MOVERS
When you need professional movers who their mission is simple: to give every client a stress-free move. Choose the professional packers and movers at America's Movers. We provide specialty services such as full packing and unpacking of your valuables. We also provide a range of short- and long-term storage units for your belongings. We always show up on time and always go above and beyond to protect your belongings, whether you are moving down a few blocks or are moving to an entirely new city. You can count on America's Movers to provide you with a stress-free move.